Ottawa Design and Build Company
As an Ottawa design and build company, K.Boyce Renovations Inc. is your one point of contact for everything related to your project. With our design-build system, we ensure that it is easier for all of your wants and needs to be communicated to all parties involved from start to finish: designers, engineers, and architects.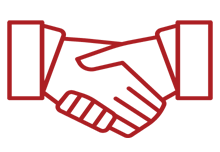 The Design & Build Advantage
Efficient Collaboration
With the design and build sides of our business integrated, this enables for a certain level of efficiency to exist inherently that the conventional system of hiring an architect and general contractor simply cannot match. With K. Boyce Renovations, there is no back-and-forth between different parties; if you have any questions related to your project, we can answer them.
Request a Quote
Smarter Budgeting
The design and budget of your project is set simultaneously using our design build method. This allows for us to begin the project on the right foot with everyone involved on the same page from the get go. The end result of this is a smoother transition between every phase of the project. With the architect being involved in the budgeting, it also allows for them to design something more cost-effective when this is necessary.
Request a Quote
Faster Delivery
Because we offer designers, engineers, and architects to cover all facets of the development of your residential or commercial project, we are as a result able to complete them more quickly than they would be using a traditional construction method. The design build method used by K.Boyce Renovations is adaptable to all situations and ensures that the countless timelines that need to be managed can be done so easily and efficiently.
Request a Quote
"Your attitude reflected the values that are dear to me: punctuality, efforts to remain on schedule and on budget despite unforeseen circumstances along the way. I am pleased that you were a part of the team and would be happy to work with you in the future!"
Chantal – Blinds With Flair
Request a Quote
Have a question? Want an estimate? Call us at 613-261-6616 to discuss your next Ottawa design and build project.
Contact Us